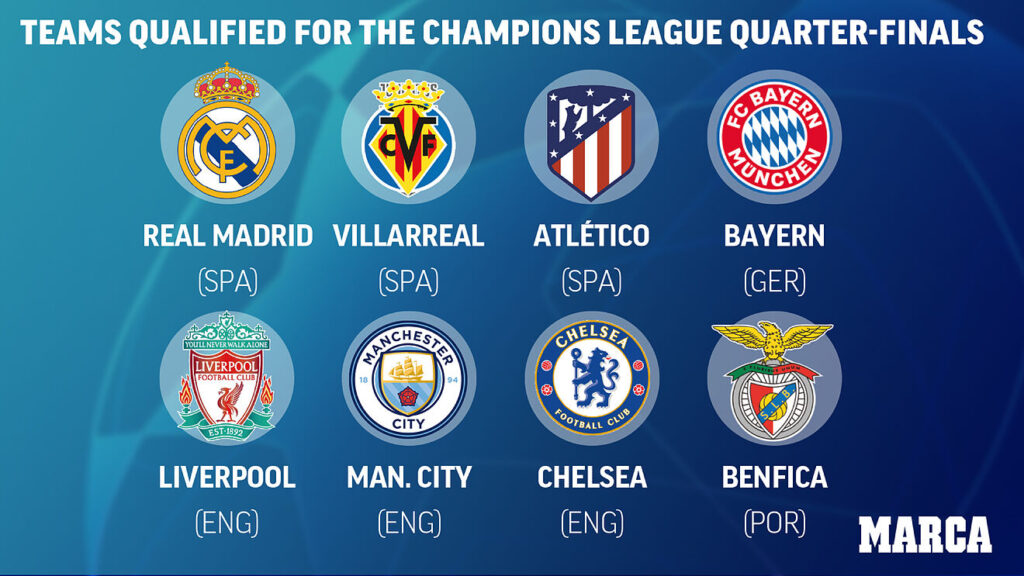 Chelsea will face Real Madrid in the quarter-finals of the Champions League next month.
The two sides were drawn together at this morning's draw and the Blues also learned that they will face either Atletico Madrid or Manchester City if they make it to the semi-finals.
On the other side of the draw, Benfica will take on Liverpool and Bayern Munich will face Villarreal.
Chelsea's first leg against Real Madrid will be at Stamford Bridge on either April 5 or 6, but they face having no fans for the game after their owner, Roman Abramovich, was sanctioned by the UK Government and the European Union.
The Blues are unable to sell tickets for the tie due to restrictions in place, but if a new owner came in before then that would change.
Chelsea also have a headache over getting to Real Madrid as they are capped at spending £20,000 on travelling to away games.
The Blues did not have an issue for their trip to Lille this midweek as they had already paid for the travel arrangements before sanctions were placed on Abramovich.
Chelsea had their travel budget increased by the Government for this weekend's FA Cup trip to Middlesbrough, meaning they could fly to the game, and that could be the case for the game in Madrid on April 12 or 13.
The ties, however, could be reversed due to the fact Atletico Madrid and Real Madrid cannot play at home on the same day. As Spanish champions, Atletico would get priority and their ties with Manchester City would stay as they are.
A reunion with Chelsea throws up a number of intriguing plot lines for the Blues, with their former manager Carlo Ancelotti now in charge of Real Madrid. Forward Eden Hazard is now also at the Spanish club too.