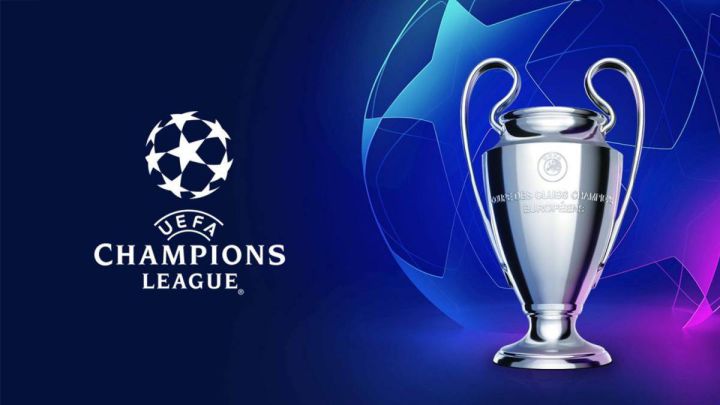 Chelsea are defending champions but a host of Europe's biggest clubs are also in the running to lift the continent's biggest trophy
Cue the music – the Champions League is back!
Europe's biggest and best clubs got their group-stage campaigns under way over the course of the past 48 hours, after a historic summer transfer window. Chelsea are the defending champions but there are arguably more contenders this time around than in any previous iteration of the competition. So, who are the favourites, and which teams will be sent packing before Christmas?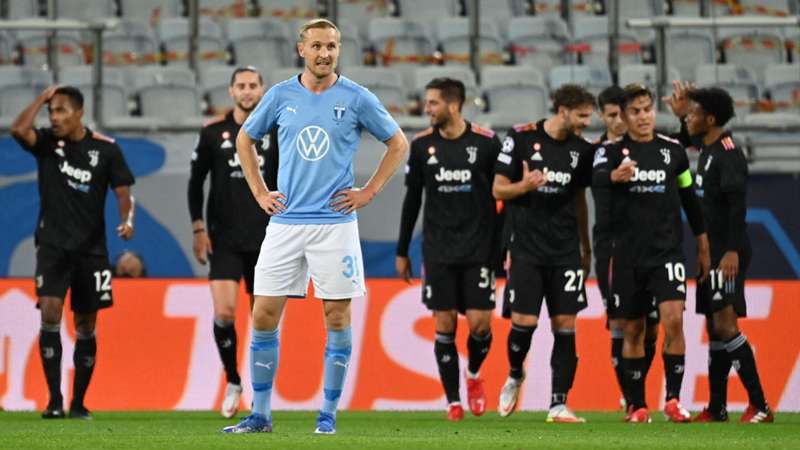 Malmo | Last time: 30th
At 1-0 down heading into the final minute of the first half at home to Juventus, Malmo would have felt that they were still in the game.So, to then find themselves losing 3-0 by the break must have been absolute sickening.They could not lift themselves to muster a fightback, and the difficult task of competing at this level now seems almost insurmountable.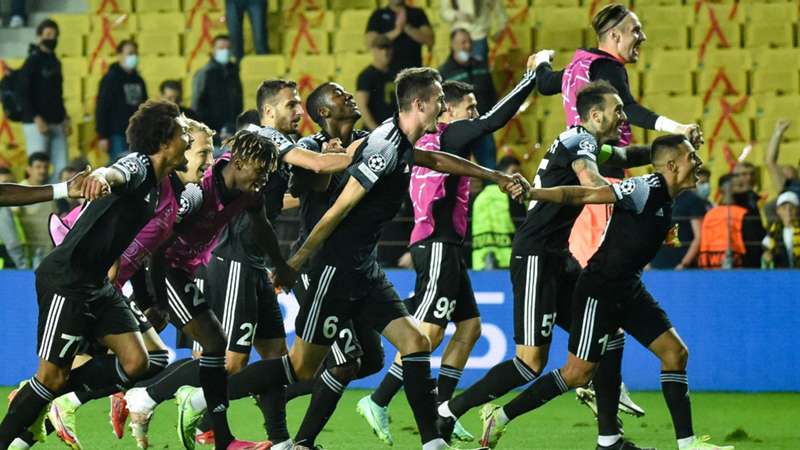 Sheriff Tiraspol | Last time: 32nd
If you did not know who Sheriff were before the competition started, then you somehow managed to avoid the myriad of profile pieces written about the Moldovan minnows ahead of their Champions League debut.You likely do know a little more now, though, after they stunned Shakhtar Donetsk on Wednesday evening, ensuring that neither Real Madrid nor Inter will view them as walkovers in the group games to come.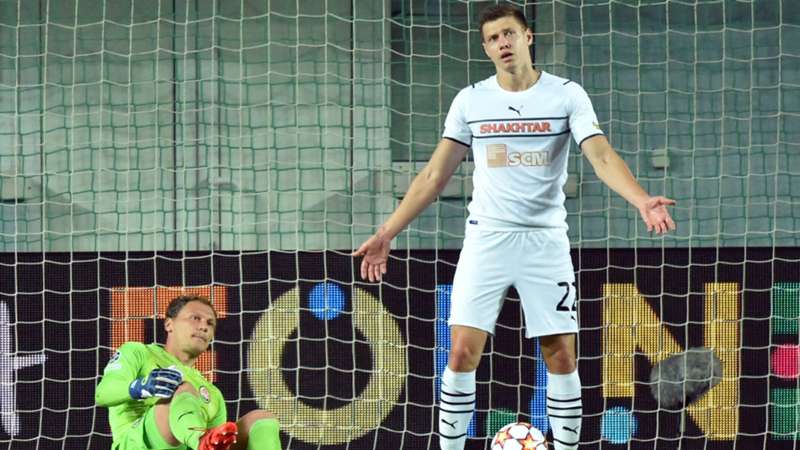 Shakhtar Donetsk | Last time: 22nd
When you are drawn into a group with two traditional European heavyweights and a first-time qualifier from one of the continent's smallest nations, you cannot afford to drop points against the latter.Shakhtar did exactly that in Moldova against Sheriff, and now they will need to at least match their results against Real Madrid and Inter from last season to force their way into the knockouts.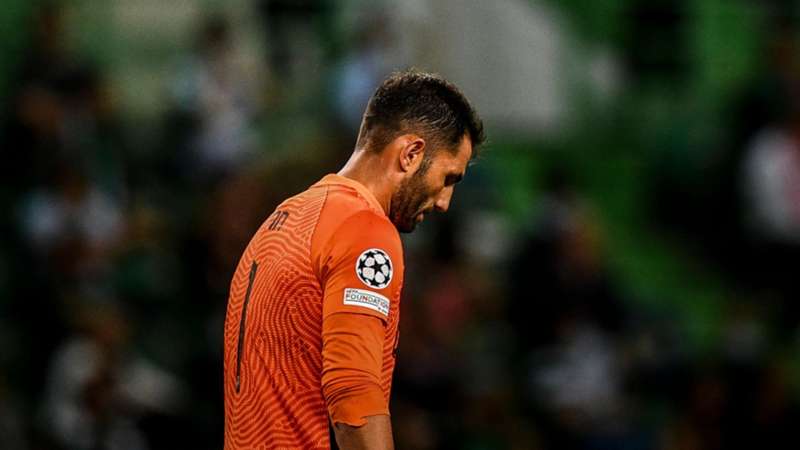 Sporting CP | Last time: 21st
Sporting conceded four goals to Sebastien Haller.One dreads to think what will happen when they come up against Erling Haaland on matchday two…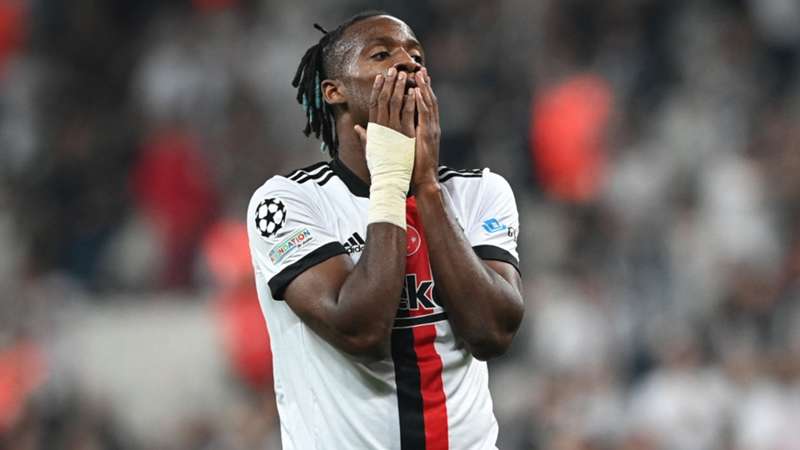 Besiktas | Last time: 26th
Things might have been a lot different for Besiktas against Borussia Dortmund had Gregor Kobel not pulled off a superb save to deny Michy Batshuayi with the score 0-0, but the Turkish champions were otherwise largely outclassed in Istanbul.They will need to improve markedly in defence if they are to get anything out of their trip to Amsterdam to take on Ajax next time out.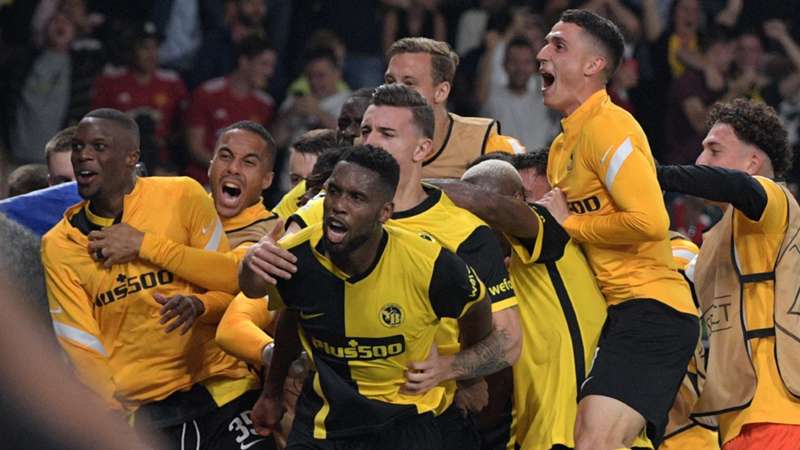 Young Boys | Last time: 29th
It may have come against a team playing with 10 men for more than half the game, and they were gifted a stoppage-time winner, but take nothing away from Young Boys and the performance they put in to beat Manchester United.It remains to be seen just how long they can remain top of their group but, for now, David Wagner & Co. can revel in one of Swiss football's most famous nights.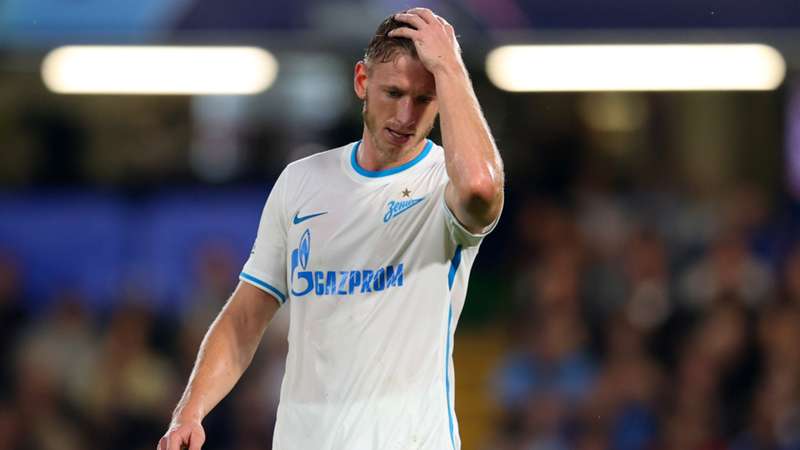 Zenit | Last time: 25th
Zenit proved a tougher opponent to break down than many expected against Chelsea, and with question marks remaining over fellow Group H opponents Juventus, the Russian side cannot be counted out just yet.The deck is stacked against them still, but they are unlikely to be pushovers in this group.
Club Brugge | Last time: 31st
No one gave Club Brugge a prayer against Paris Saint-Germain, who finally unveiled their new 'MNM' forward line for the first time on Wednesday.But the Belgian champions' 1-1 draw was thoroughly deserved, and though they remain huge underdogs in Group A, the confidence this display will give them could yet carry them to greater heights.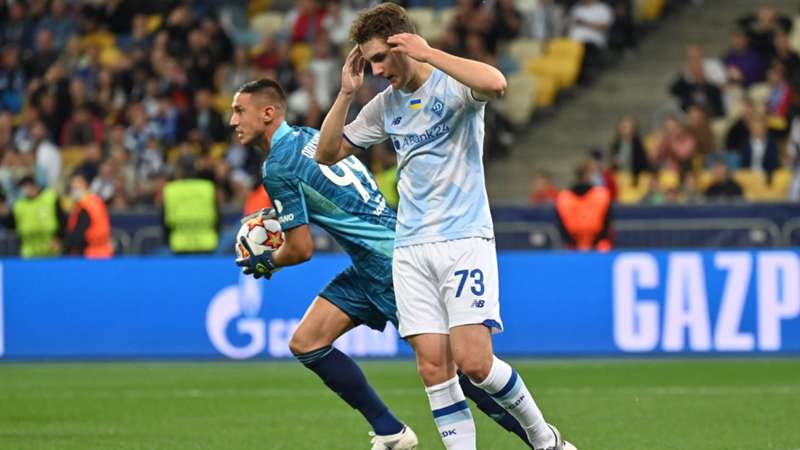 Dynamo Kyiv | Last time: 28th
In a group containing Bayern Munich and (an admittedly under-par) Barcelona, Dynamo Kyiv really needed to beat Benfica at home to give themselves a real shot at reaching the knockout stages.Only a tight VAR call on a stoppage-time goal denied them that, but the goalless draw means the Ukrainian champions now face an uphill task to qualify.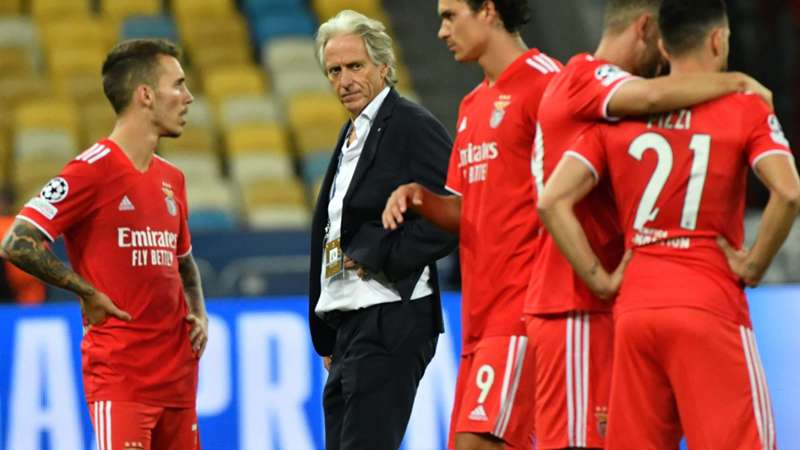 Benfica | Last time: 23rd
Though their performance was not to the level that they would have wanted, that Benfica got out of Kyiv with a draw at least gives them some hope of climbing out of the group.Jorge Jesus' side will have to improve greatly, though, if they are to take down both Bayern Munich and Barcelona in the coming months.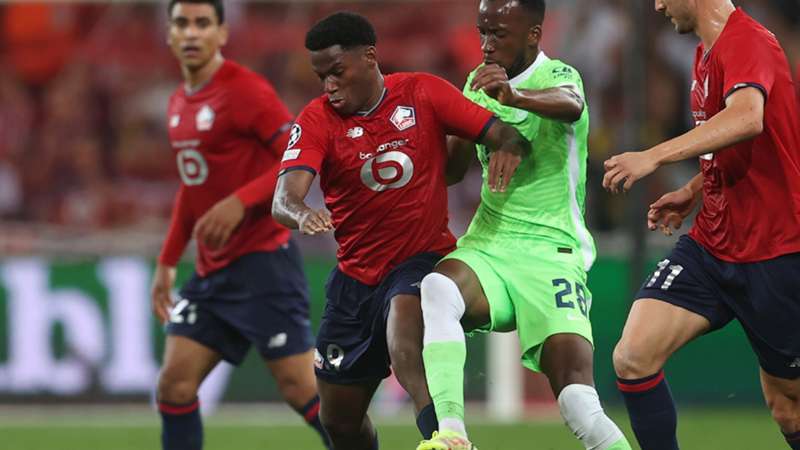 Lille | Last time: 24th
Despite the poor start they have made to defending their Ligue 1 crown, Lille looked back to something close to their best in their draw with Wolfsburg on Tuesday.That said, they failed to take advantage of playing against 10 men for the final 30 minutes, and though their group is an open one, home wins will likely be vital when it comes down to the final reckoning.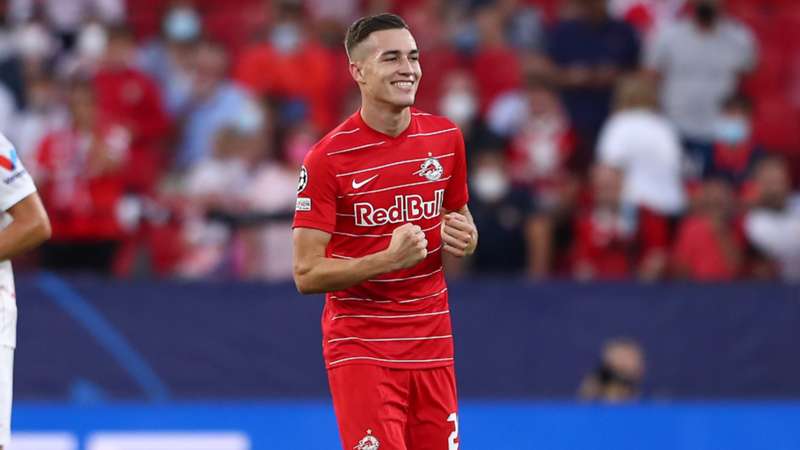 Red Bull Salzburg | Last time: 20th
Salzburg were awarded three penalties inside the opening 35 minutes and played against 10 men for almost an entire half against Sevilla, so to only come away with a 1-1 draw was sickening for the Austrian champions.Matthias Jaissle named the youngest Champions League starting line-up for any club since 2009, and his side's lack of big-game experience certainly showed in a game they really should have won.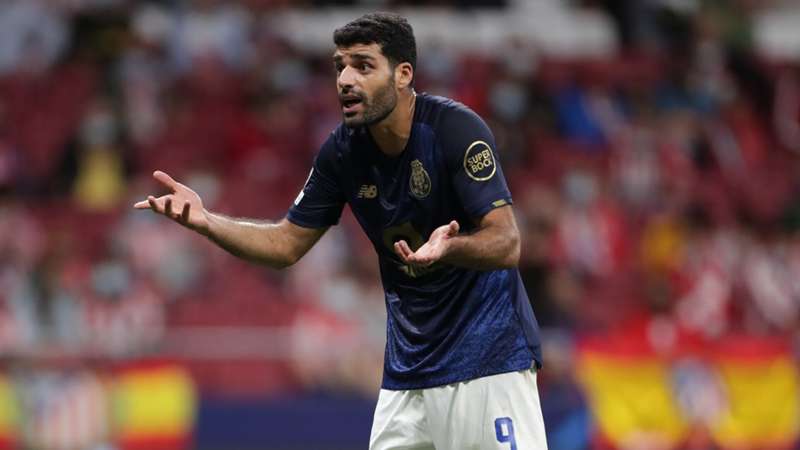 Porto | Last time: 27th
Despite reaching the quarter-finals last season, Porto were seen as the underdogs in Group B having been drawn against Liverpool, Atletico Madrid and AC Milan.Their goalless draw away at Atletico, however, illustrated all the discipline and tactical awareness that helped them progress in 2020-21, and only a laughable handball decision against Mehdi Taremi denied them all three points in the Spanish capital.The tough tests keep coming, but this was a massively encouraging showing from Sergio Conceicao's charges.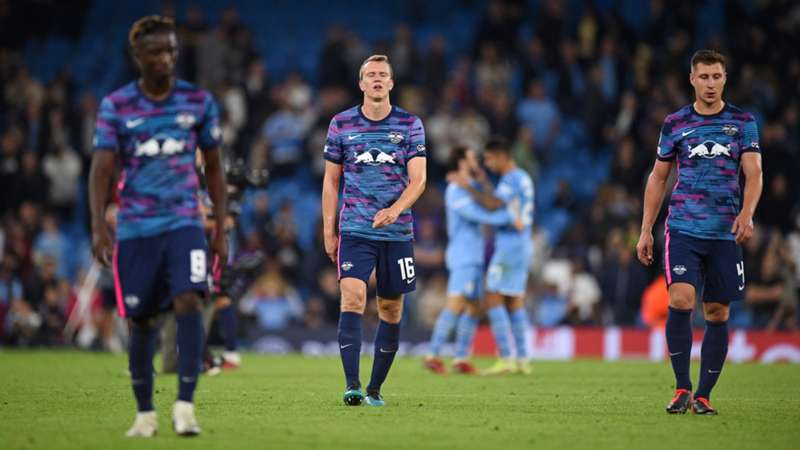 RB Leipzig | Last time: 16th
We'll start with the good news: RB Leipzig scored three goals at the Etihad Stadium.The bad? They conceded six, with their defending and overall openness against Manchester City suggesting that they do not have the discipline to compete in a group that also contains Paris Saint-Germain's attack.Jesse Marsch is a talented coach, but he needs to strike a balance if his side is to cause a surprise and reach the last 16.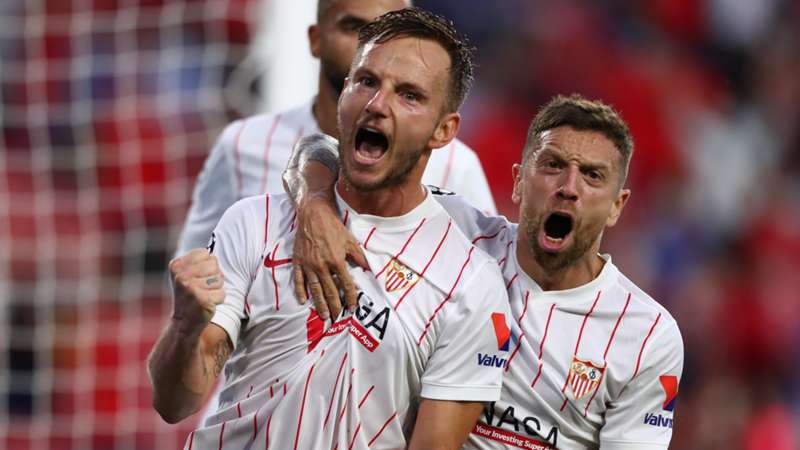 Sevilla | Last time: 13th
Sevilla went into the first round of games as the favourites to qualify from Group G, but their performance against Red Bull Salzburg was so underwhelming that one could be forgiven for thinking Julen Lopetegui's side would be more at home in, say, a competition like the Europa League…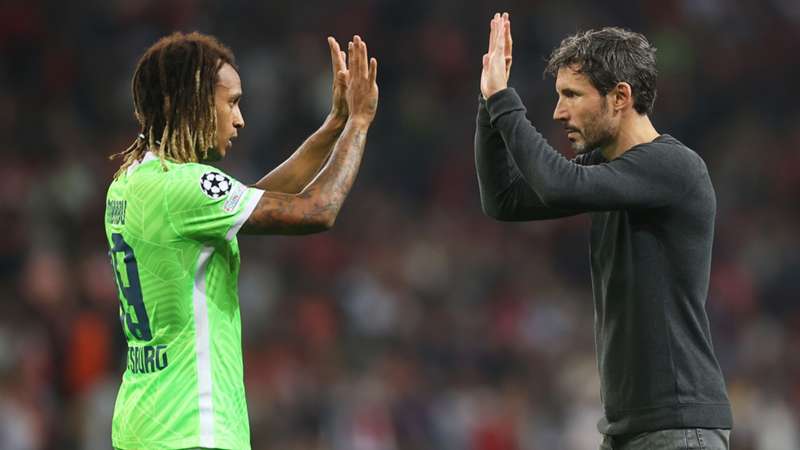 Wolfsburg | Last time: 19th
Mark van Bommel's success at Wolfsburg has been built on strong defending, and his side held firm in the wake of John Brooks' red card at Lille to record a creditable goalless draw.Given how open their group is, that could prove to be a key point come December.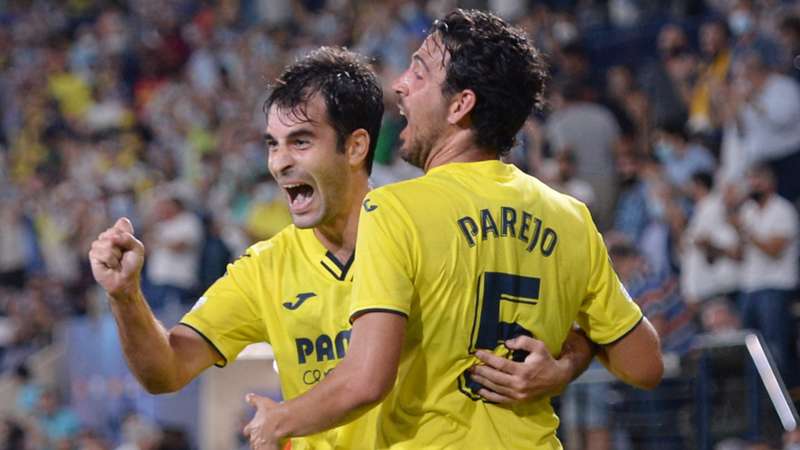 Villarreal | Last time: 18th
Having got themselves ahead in the closing stages against Atalanta, Villarreal will be disappointed that they could not hold on to secure a home win in what felt going in like a crucial match-up in Group F.A draw is not the worst result given Manchester United's loss against Young Boys, but Unai Emery will feel that a chance to take an early grip on the group has slipped through his fingers.
Atalanta | Last time: 15th
On the other side of things, Robin Gosens' strike seven minutes from time in Villarreal might be just what Atalanta needed to lift themselves after a sluggish start to the new Serie A season.Gian Piero Gasperini's men weren't quite at their swashbuckling best in Spain but their late leveller, coupled with a home game against Young Boys in two weeks' time, could kickstart their campaign.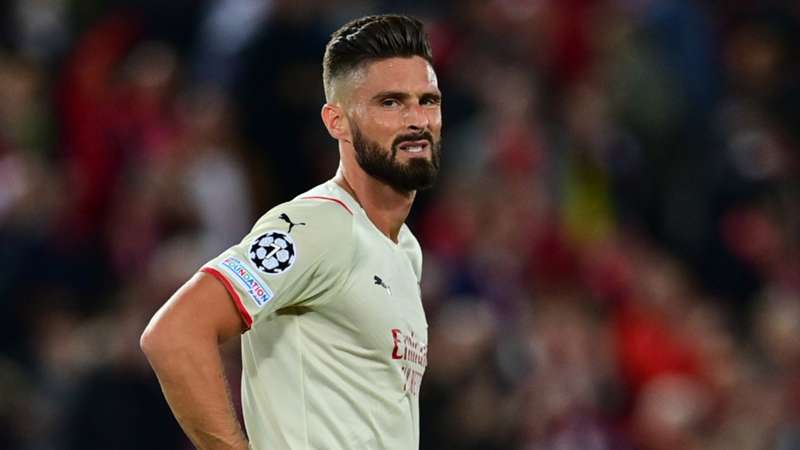 AC Milan | Last time: 14th
AC Milan can take plenty of positives away from their defeat at Liverpool, even if Stefano Pioli will feel like it was an opportunity missed for the Rossoneri.Zlatan Ibrahimovic's return will likely be crucial for them going forward, and they must hope that he can prove his fitness ahead of a must-not-lose game against Atletico Madrid in a fortnight's time.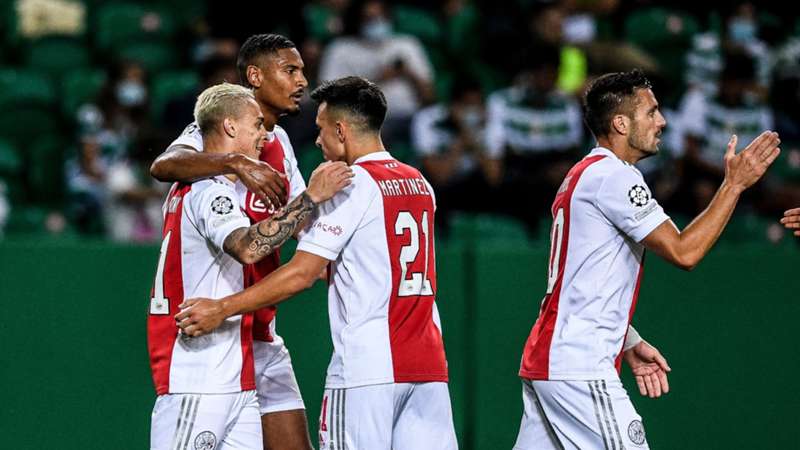 Ajax | Last time: 17th
So, this is what happens when you remember to register Sebastien Haller for European competition?!Ajax sliced through Sporting with ease on Wednesday, and though their star striker will do well to replicate this week's performance on a regular basis, it will at least give Haller confidence that he can perform at this level going forward.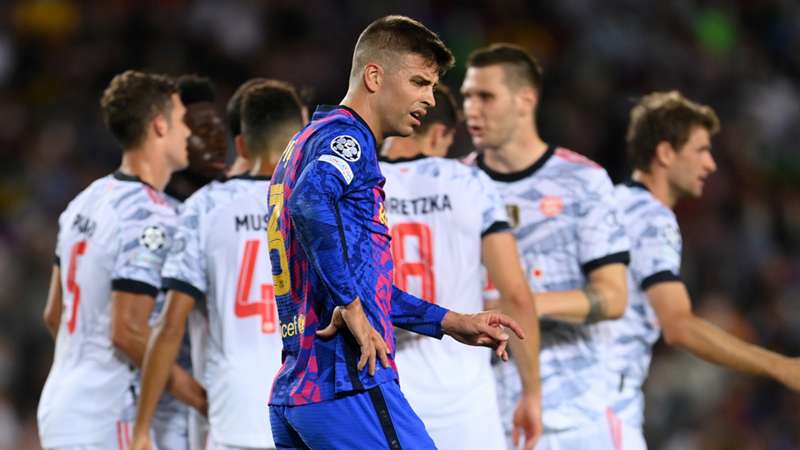 Barcelona | Last time: 11th
Not much was expected from Barcelona ahead of their opener against Bayern Munich, but the fact that they still managed to underwhelm illustrates just how far they have fallen behind the rest of the European elite.Ronald Koeman's side will still fancy their chances of making it out of the group, but expect one or two more bumps along the road before December comes around.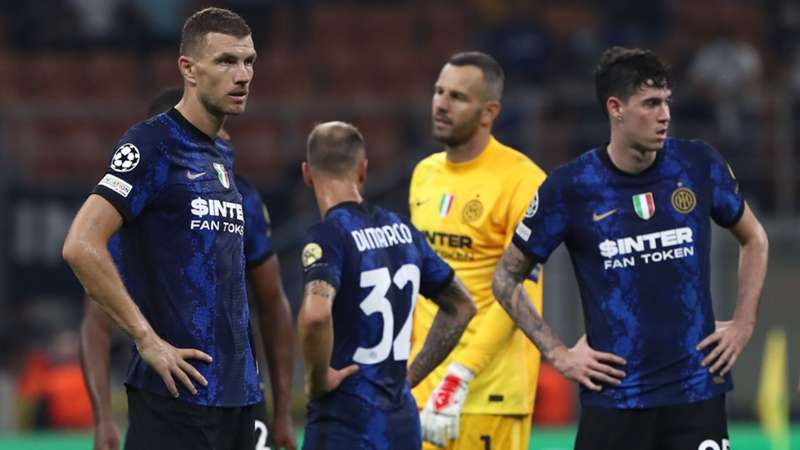 Inter | Last time: 12th
If not for Thibaut Courtois, Inter likely would have cruised to victory over Real Madrid, with the Serie A champions looking every bit a potential contender for long periods at San Siro.As it was, they were hit by a late sucker-punch from Rodrygo that will leave a nasty taste in Simone Inzaghi's mouth.The Nerazzurri should still make it through given their future opponents, but this felt like a missed opportunity to make life a little easier.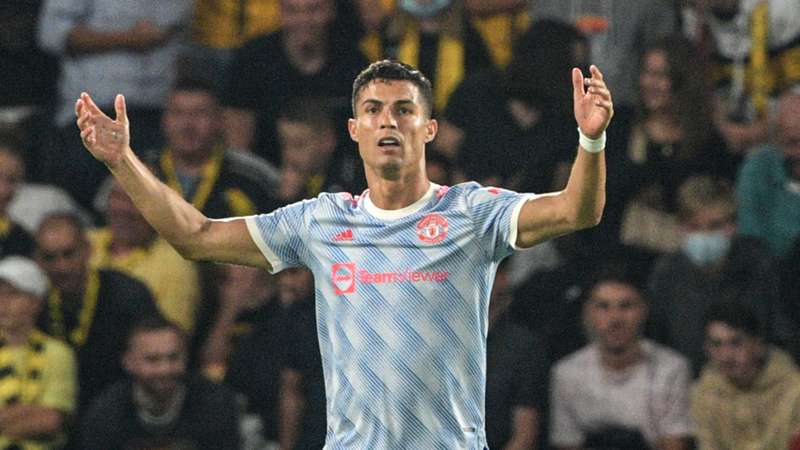 Manchester United | Last time: 8th
Surely it's not happening again for Manchester United in the Champions League, is it?Last season, it was Istanbul Basaksehir, this time it might be Young Boys, after the Red Devils' abysmal defeat in Bern on Tuesday evening.Ole Gunnar Solskjaer has plenty of questions hanging over him this season, and he needs to start answering the European-themed ones quickly.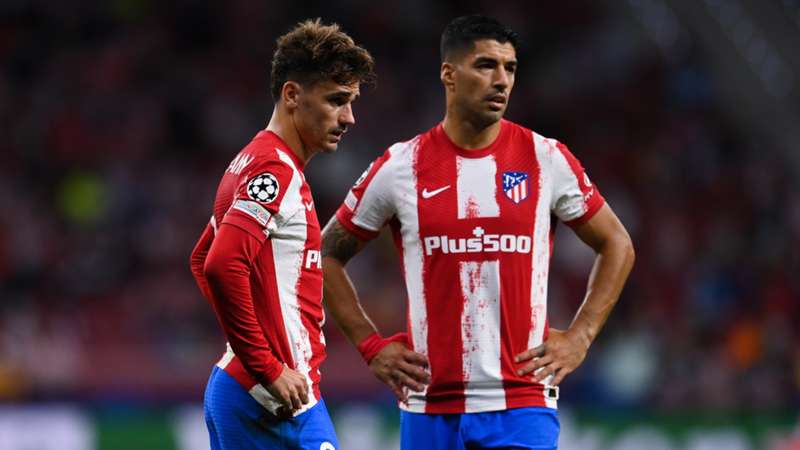 Atletico Madrid | Last time: 7th
Many observers' dark horses for this year's competition, Atletico Madrid yet again highlighted why they remain narrowly outside of the European elite with their draw against Porto.Diego Simeone's side toiled for long periods at the Wanda Metropolitano, and the debate over whether 'Cholismo' can be successful in continental competition is bound to rage on over the course of the group stages.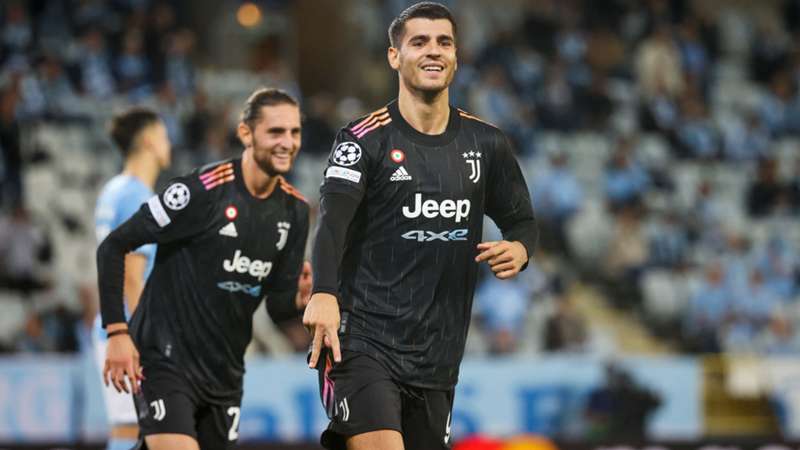 Juventus | Last time: 10th
After their poor start to the Serie A season, Juventus just had to win against Malmo on Tuesday, and win they did after a late first-half blitz in Sweden.Tougher tests will come, starting with the visit of Chelsea to Turin on September 29, but for now Massimiliano Allegri's side can be content at getting up and running without too many concerns.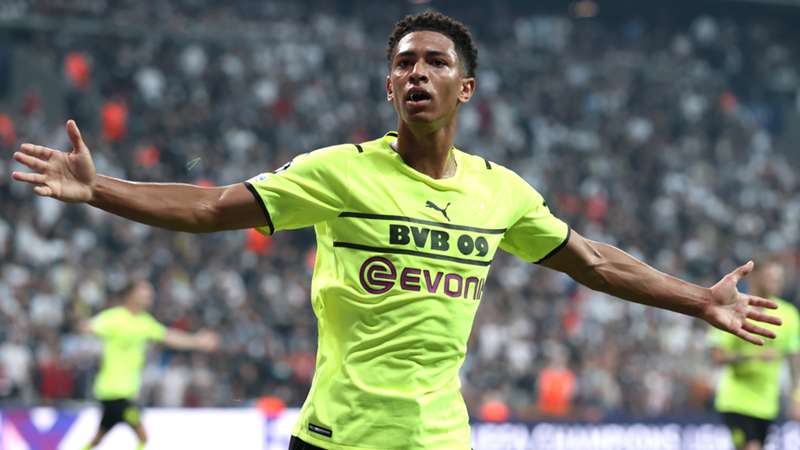 Borussia Dortmund | Last time: 9th
Is this the year it all comes together for Borussia Dortmund in Europe?If Erling Haaland and Jude Bellingham can replicate their performances against Besiktas when they face more experienced European opponents, then they are certainly in with a shout of going deep into the competition.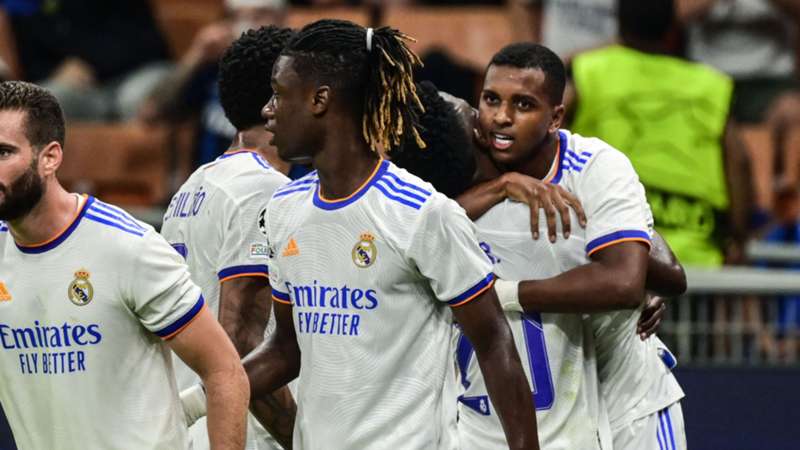 Real Madrid | Last time: 6th
It's an old adage, but it continues to ring true: Real Madrid might not be the best team in Europe, but they know how to become champions of Europe.Their smash-and-grab win over Inter suggested that Carlo Ancelotti's side will remain among the challengers, even if the Italian will be hopeful of more convincing performances going forward.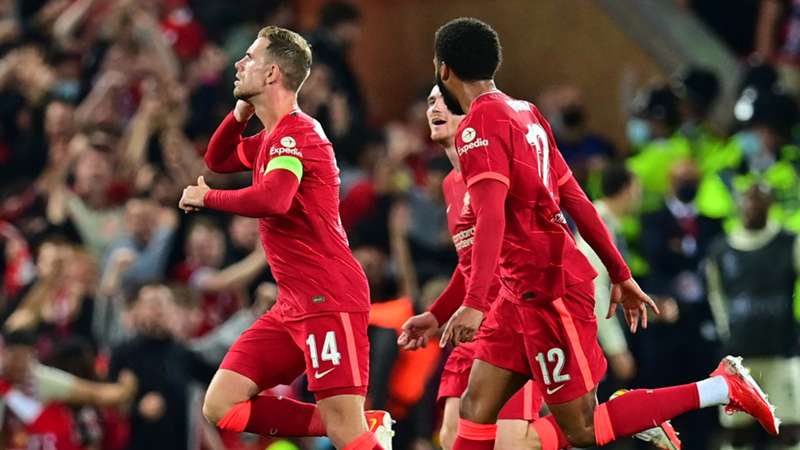 Liverpool | Last time: 5th
Champions League nights at Anfield are almost always special, and Wednesday night's opener against AC Milan certainly delivered, as Reds fans delivered a raucous atmosphere for what was their first European game for 18 months.The tub-thumping nature of Liverpool's 3-2 win, sealed by a stunning Jordan Henderson strike, only added to the feeling that any side who has to visit Merseyside in the competition this season will have a tough task on their hands.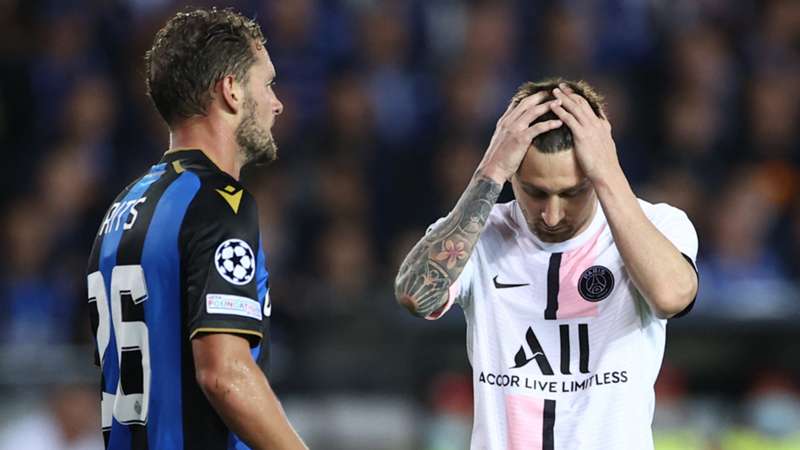 Paris Saint-Germain | Last time: 1st
When Paris Saint-Germain made the decision to form a front three of Lionel Messi, Kylian Mbappe and Neymar, they did not foresee results such as a 1-1 draw at Club Brugge on the horizon.The much-talked up tactical issues facing Mauricio Pochettino when picking all three of his star attackers were laid bare in Belgium, while an injury to Mbappe is unlikely to raise the mood in the French capital.All of a sudden, the visit of Manchester City to Parc des Princes on matchday two takes on even more importance.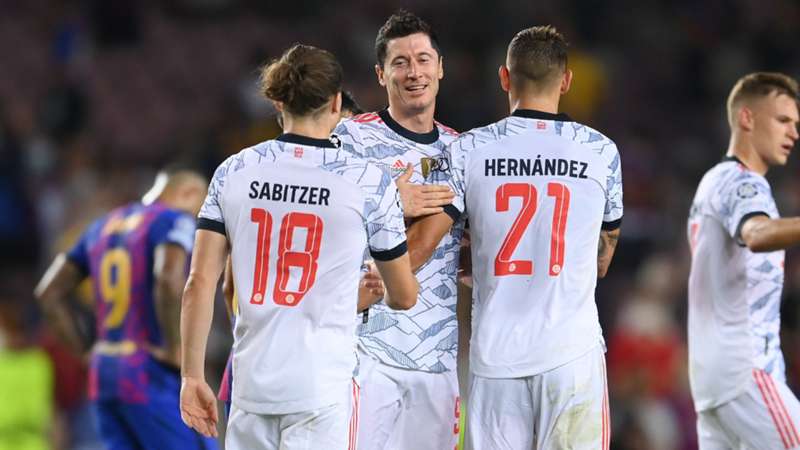 Bayern Munich | Last time: 4th
Bayern Munich's goals against Barcelona may all have come with a touch of fortune, but they were not underserved as the Bundesliga champions laid a beat-down on the beleaguered Blaugrana.From here, the group stage should be a cakewalk for Julian Nagelsmann's side, but this at least put down a marker for their rivals to consider later in the tournament.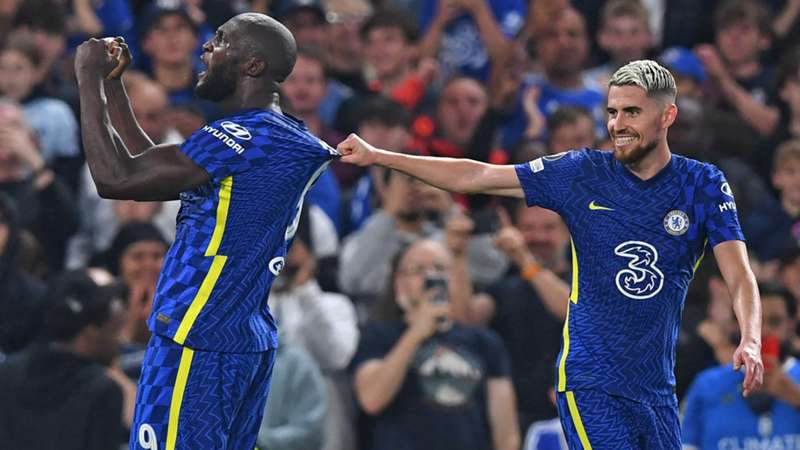 Chelsea | Last time: 3rd
The defending champions were not at their best against Zenit, but ensuring they had a goalscorer who could get them over the line in difficult games was exactly why Romelu Lukaku was brought to Chelsea this summer.The Belgium striker stood up to be counted at Stamford Bridge, allowing the Blues to kickstart their campaign despite never making it out of second gear.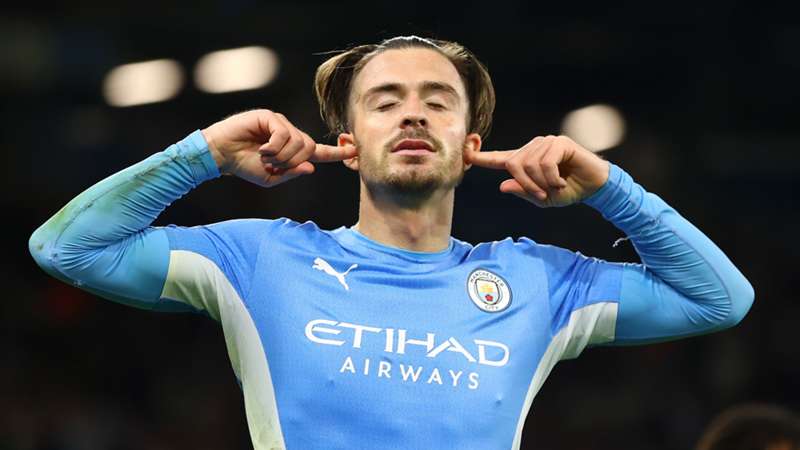 Manchester City | Last time: 2nd
The three goals conceded to RB Leipzig will be a concern for Pep Guardiola, but in scoring six his side sent a message to the rest of Europe.Manchester City's array of attacking midfielders all played their part in a victory that puts the Premier League champions in early control of what looked their most difficult Champions League group for around five years.
(all images supplied from Getty Images)